The Best Macy's Sales for January 2022
The advent of department stores was an important one. Among other things, it allowed women to exist in public unaccompanied by a dude. But with mothers everywhere still mourning the loss of greats like Lord & Taylor (or local faves like Strawbridge's), our nation turns its lonely eyes to Macy's. Macy's, ever stalwart, not only still exists, but to borrow today's parlance, still goes. That said, strolling the aisles (virtually or IRL) can be a total slog. So we did the hard stuff for you.
From furniture to fitness to kitchen and beyond, these are the best home and lifestyle deals at Macy's right now.
Tools of the Trade 22-Piece Kitchen Set

, $22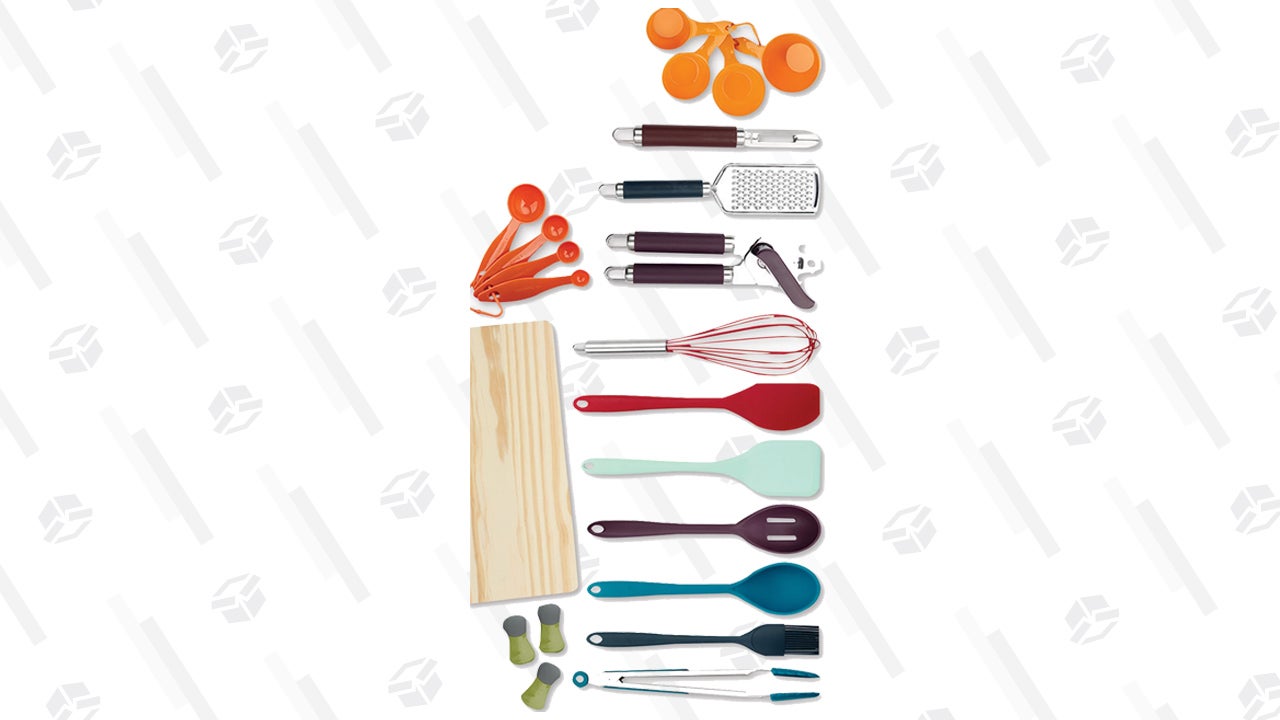 Yes, you're reading that correctly: This is a 22-piece set of kitchen utensils at a last-chance price of $22. That's roughly $1/item, and we're talking good stuff, too. Not just tongs and whisks, but graters, peelers, and measuring cups (oh my). The set usually retails at $65, so you know these are quality kitchen products. Definitely jump on the sale before it's too late. And then maybe bake the person who informed you of this deal a little something, as a thank-you.
Martha Stewart Collection Nautical Stripe Full/Queen Quilt

, $30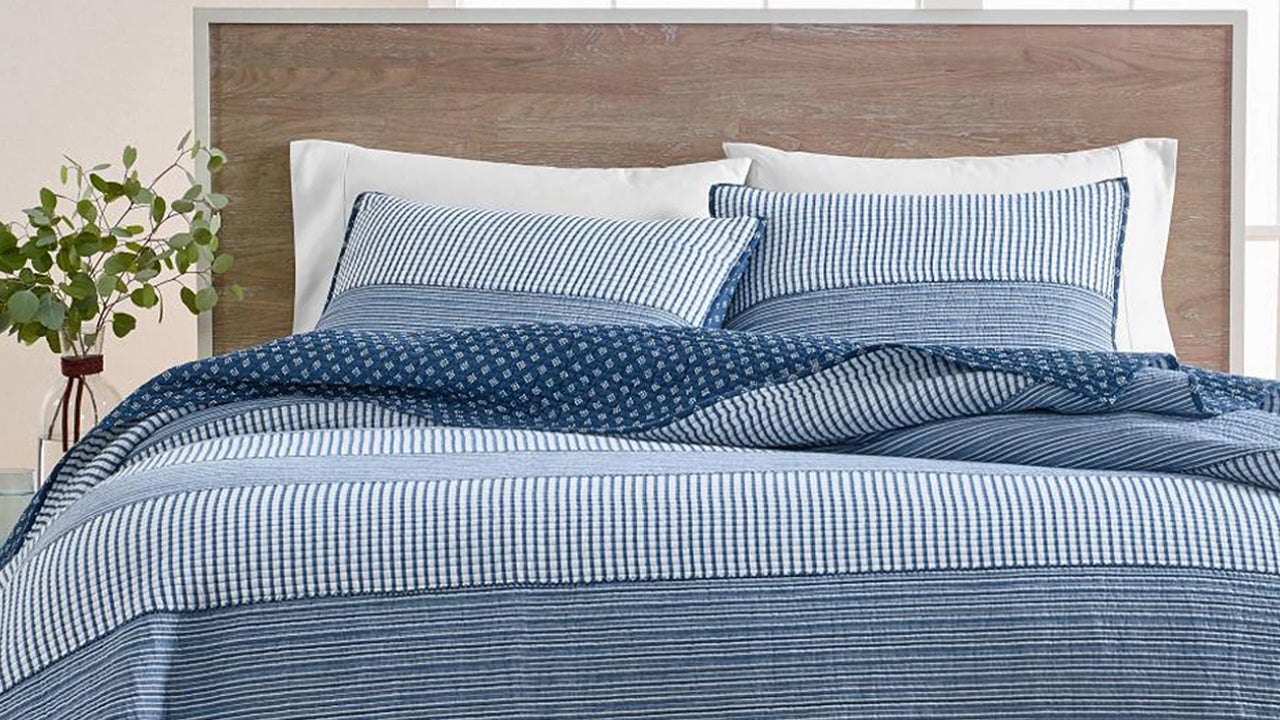 Nothing beats the winter blues like a room refresh, and this Nautical Stripe Quilt from the Martha Stewart Collection at Macy's is just the thing. It adds a calming effect to any room you walk into, and did I mention it's 89% off right now? I didn't? Well, it is. This sumptuous quilt is ideal for cozying up in all season long, but won't overheat you if you tend to sleep hot. Plus, it brings a total beach house vibe to your decor, and that's energy January desperately needs.
Clinique 4-Piece Smart & Smooth Skincare Set

, $28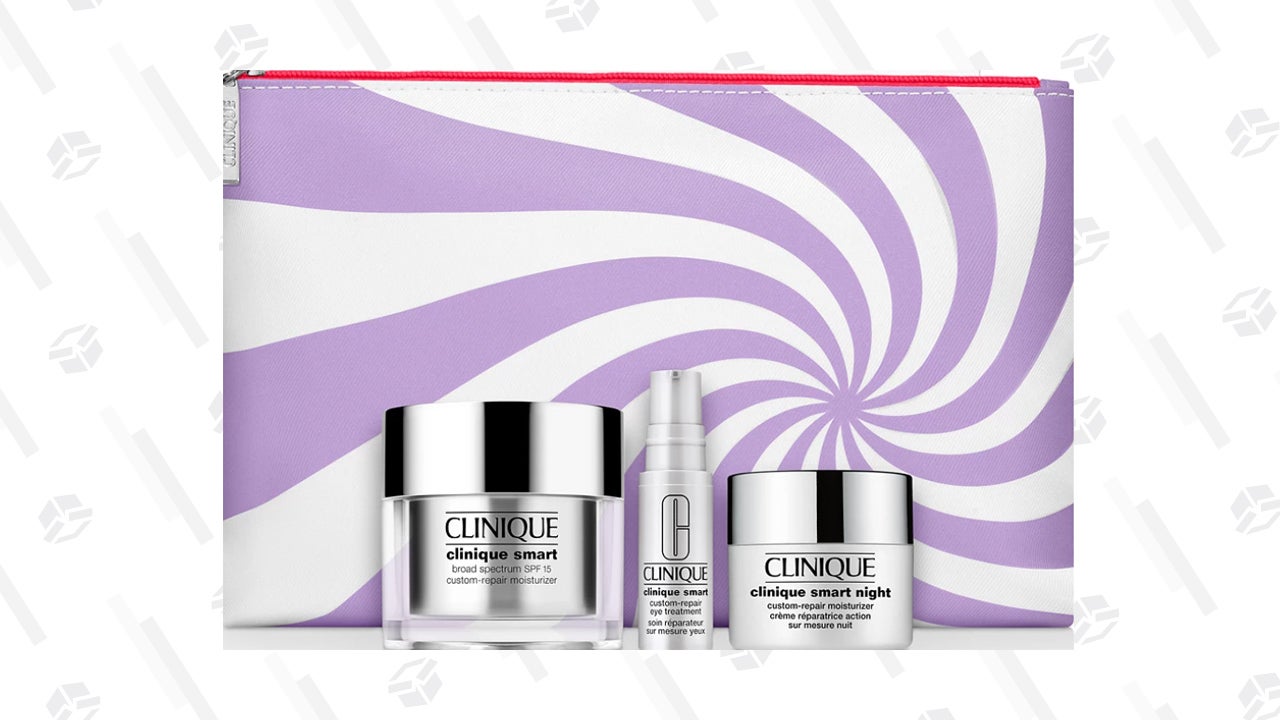 Everyone wants smoother, younger-looking skin. (You don't even have to admit it; we simply know this is true.) So the Clinique 4-Piece Smart & Smooth Skincare Set, an Macy's exclusive, is just the formula for putting your 2022 on track. New year, new skin regimen, right? Packaged together in one groovy pouch is a full-size Smart Broad Spectrum SPF 15 Custom-Repair Moisturizer, a travel-sized Smart Night Custom-Repair Moisturizer, and travel-ready Smart Custom-Repair Eye Treatment. Designed to be used together, they're the smart refresh your gorgeous face doesn't need, but will certainly appreciate.
Kipling Elysia Satchel

, $62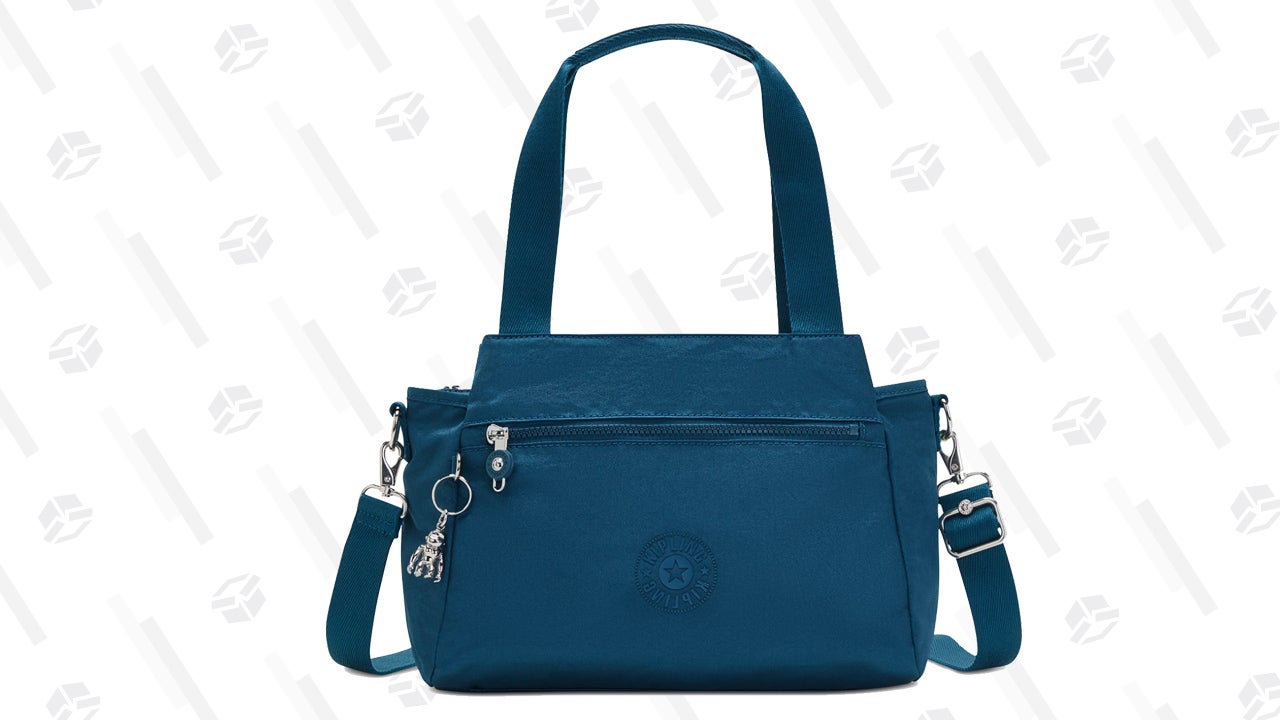 Hello. This is a very good bag at a very good price. The Kipling Elysia Satchel, which is normally upwards of $100, is down to $62 right now. Roomy and stylish (but understated and simple), it's a bag that can do it all. Add the shoulder strap for hands-free carrying, or maybe hand the whole thing off to your personal valet to carry for you. Either way it's a lightweight and durable carryall you'll be returning to time and time again.

Ozan Premium Legend Bath Sheet

, $24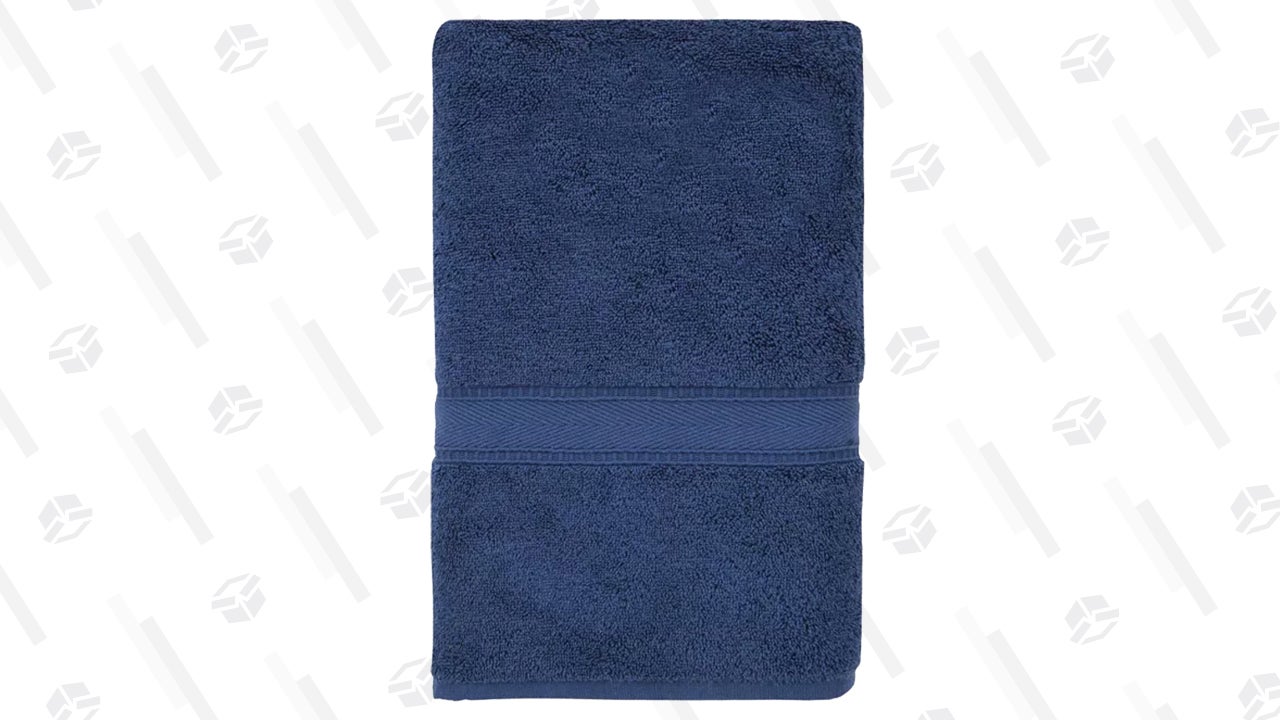 First of all, the Ozan Premium Legend line is manufactured with solar energy, which rocks. Second, this enormous bath sheet (40" x 60") is at a last-chance price of $24 at Macy's. Crafted from high-quality Turkish cotton, the sheet is extra absorbent, durable, and soft to the touch. When you're sitting around in a towel for a few hours after your shower—it's okay, we all do it—you want top-of-the-line comfort that does more than just get you dry. This one just may make you question the purpose of getting properly dressed at all.
SensorGel 8" Memory Foam Mattress

| $297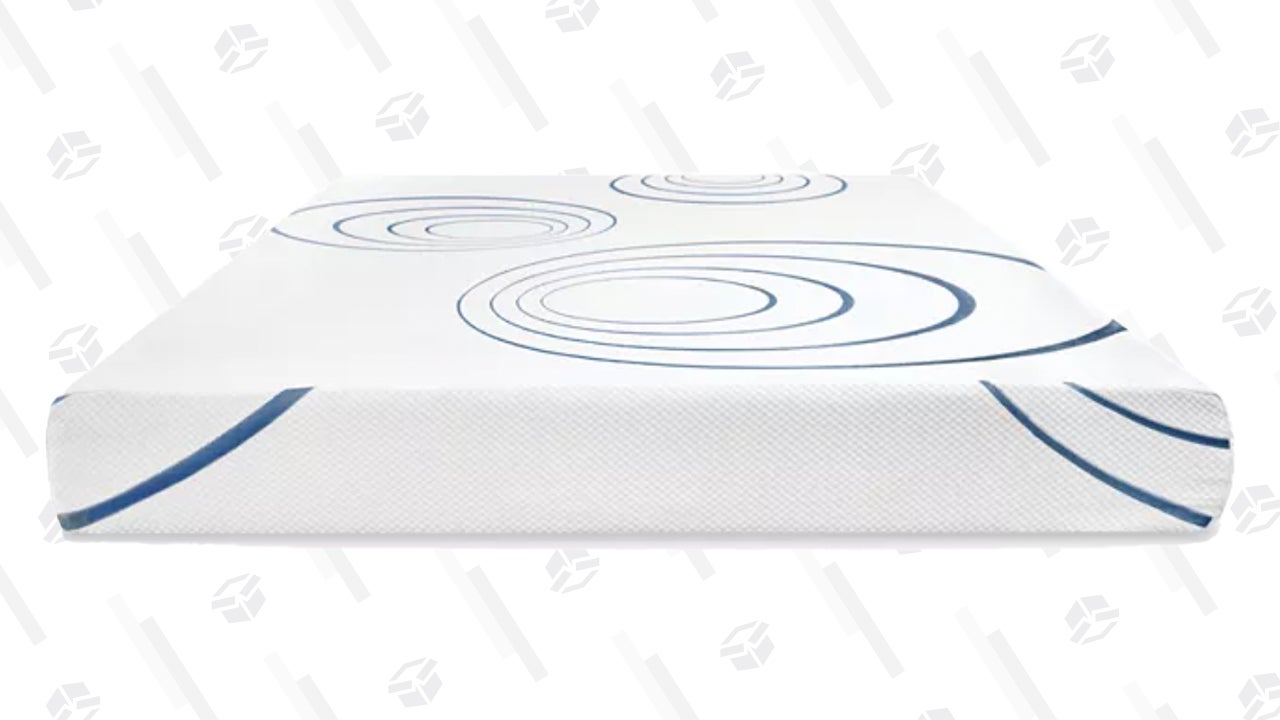 I will admit that the SensorGel 8" Memory Foam Mattress did not make my roundup of the best mattresses you can buy online, but that doesn't mean it isn't special. Especially at a closeout price of $297, since the full price will run you close to $1,000. This cushy bed-in-a-bag is smooth and supportive, and its gel-infused foam construction ensures the mattress will retain its shape (and buoyancy) for years to come. No box spring required. Also, the top layer is ventilated, which means it's a suitable choice for even those of us who tend to heat up like a burrito overnight without meaning to.
Fitbit Versa 2

| $130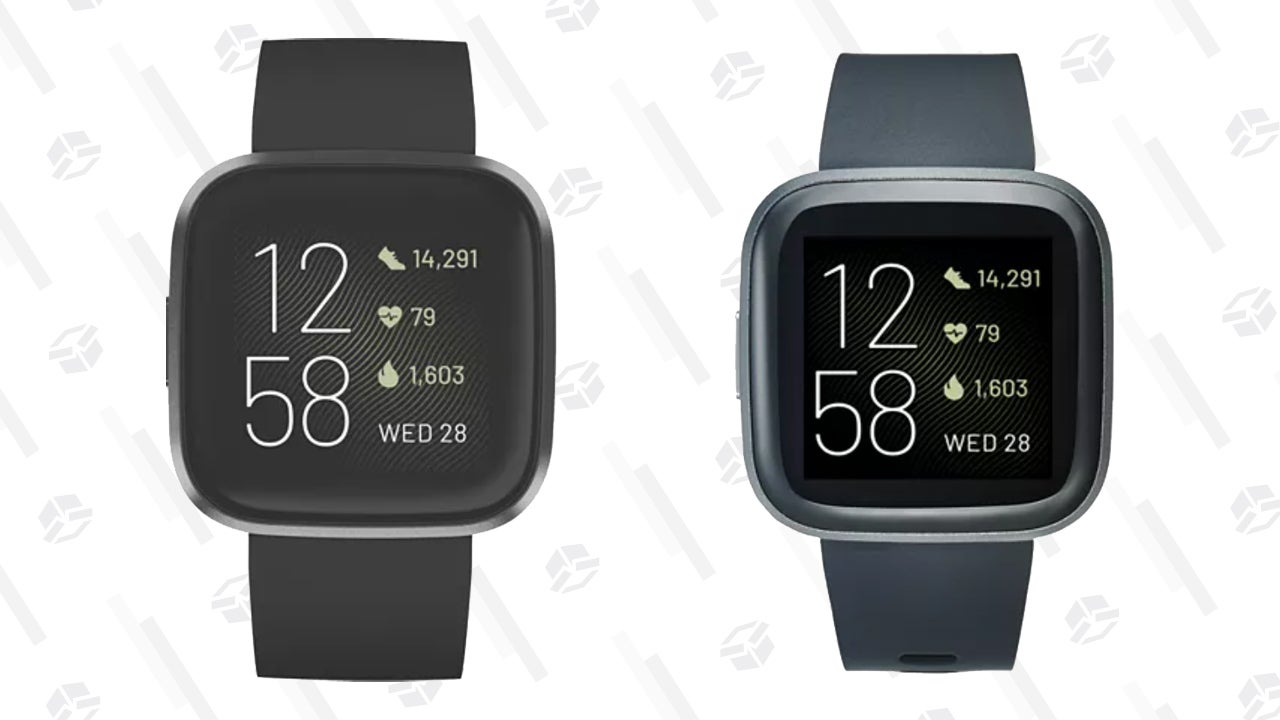 The New Year is just around the corner, which means many of us are sketching out plans for a healthier, fitter 2022. The Fitbit Versa 2, which is down to $130, just may help with that. With this, you're able to choose from over 15 exercise modes that offer real-time stats during your routines. You're able to track your heart rate, activity, sleep patterns, and even reproductive health all from the watch. Of course, it has other normal features, like time and date, as well as easy access to apps like Gmail and Facebook. On top of that, Amazon Alexa is built right into it. Dare I say you'll enjoy getting in shape this year?





Источник:
Lifehacker